Tuesday, September 12, at 6:00 pm,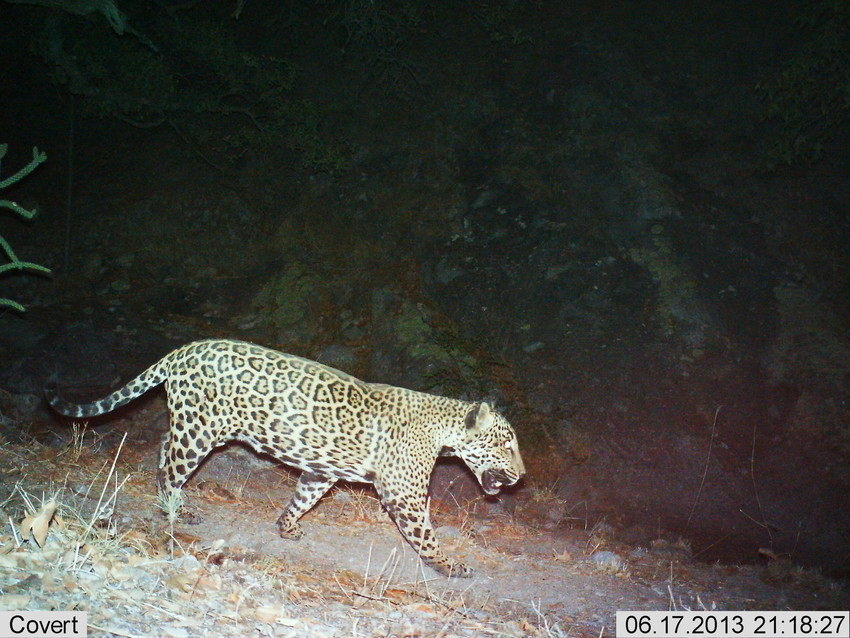 Jaguar photo courtesy University of Arizona and USFWS
As we see all too often in the news, the world's biodiversity faces many challenges and threats, even including risks of multiple extinctions across the globe. In the US, concerns about biodiversity seem to be highlighted by this year's 50th anniversary of the Endangered Species Act, and globally we begin to see an awakening to the need for action, for example, the recent launch of the Global Biodiversity Framework Fund.

Closer to home, we're fortunate to live in one of the world's most biodiverse regions. Yet here too, the flora and fauna in the Sky Islands and the Sonoran Desert face many threats challenging their survival.

Join us for our next monthly meeting, Tuesday, September 12, at 6:00 pm, for an overview of key issues impacting biodiversity in our region. Our speaker is Laiken Jordahl,Southwest Conservation Advocate with the Center for Biological Diversity, based here in Tucson. Laiken will give a brief overview of regional biodiversity and then share work being done to protect biodiversity in the borderlands in the face of myriad threats, including border walls and militarization, industrial-scale mining, and rampant and illegal cattle grazing of our vanishing wetlands – all of which are contributing significantly to biodiversity loss in the region. Following his presentation there will be ample time for Q & A.

Laiken works to protect wildlife, ecosystems, and public lands throughout the desert Southwest and U.S-Mexico borderlands. Before joining the Center, he worked with the National Park Service studying threats to wilderness character at five different national parks and monuments and with the Bureau of Land Management on recreation planning for the San Juan River. He has also worked as a natural resource legislative fellow in the U.S. House of Representatives. For four years Laiken worked as the Center's Borderlands campaigner, fighting wall construction in Arizona and across the southwest, before recently transitioning into his current, more general role as a Southwest Conservation Advocate.