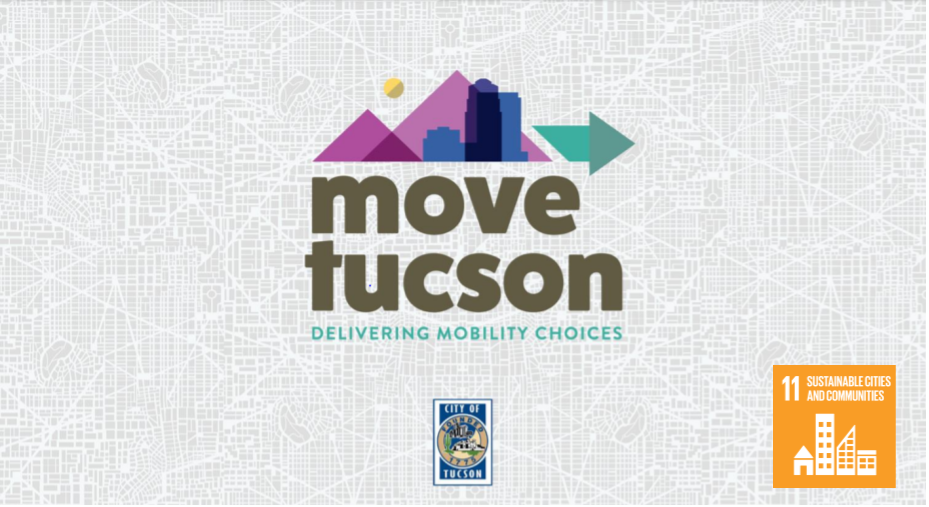 The City of Tucson is preparing a city-wide transportation master plan that will create a mobility blueprint for the City's future in a rapidly-changing world. The plan will be innovative, creative, and inclusive. By working together, we can commit ourselves to create a mobility future that works for all of us.
How can streets be made safer? How can we expand travel options so more people can walk, bike, or take public transit? How do we improve reliability of travel time, particularly as we grow? We need your help shaping the City's vision and action plan to answer these questions and more. Together, we can create the city we want to be.
The outcome of the planning process will be a document that informs the Mayor and Council's decisions in the very near future about policy, resources, and how welcoming and livable our city is to visitors, residents, and business owners.
Join us at the next Sustainable Tucson Topical Issue Meeting to learn more about the Move Tucson public input process and make your voice heard!
Tuesday, June 9th, at 6pm
Join with Google Meet: meet.google.com/ehf-xquo-uso
Join by phone‪: +1 252-696-1240‬ PIN: ‪465 615 840‬#

This topic relates to Sustainable Development Goal 11: Make cities and human settlements inclusive, safe, resilient, and sustainable.