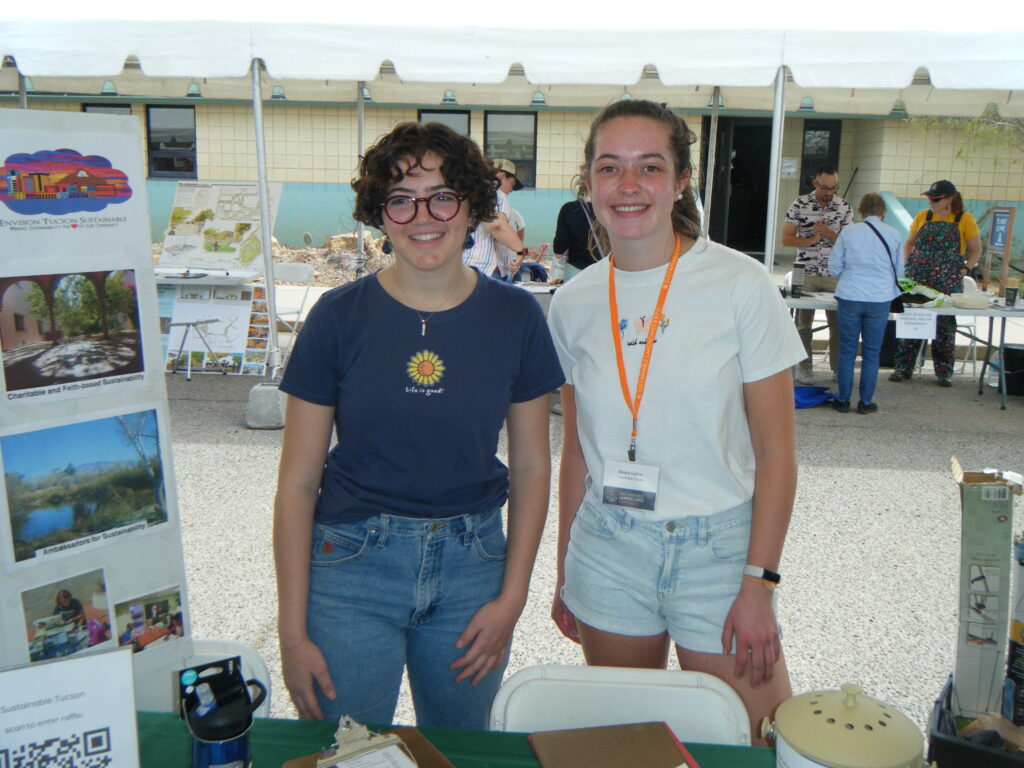 Become an Ambassador for sustainability in Tucson!
Join us for the fourth training of Sustainable Tucson Ambassadors.
Open to All!
Day/time: Saturdays, 10 am to noon
Dates: June 3 – Aug 26, 2023
Venue: Online
Cost: $80; students $30
Info: Stuart Moody, training coordinator (stuart@sustainabletucson.org)
Weekly meetings with local experts in diverse areas of sustainability, plus 1-2 hours of homework per week (reading, videos, and reflection). Certificate upon completion of the program.
$80 for 12 weeks of training
(students $30; scholarships available)

Becoming an ambassador you will be a community ally as we work towards a more resilient future for Tucson and Southern AZ. Ambassadors are part of a network of knowledgeable folks who can impart wisdom and support in their homes, neighborhoods, work places, organizations and schools.

Ambassadors may be called upon to speak or help us table at local events, work hand in hand with other sustainably-minded organizations, and help create more opportunities within the community to work for a greener future for our desert home.

By becoming an ambassador you become a stronger messenger for an equitable community, living in harmony with our desert environment.
We look forward to working with you and seeing what we can do together!

Summer 2023 Program
Visions of Sustainability
Indigenous Perspectives
Water in the Desert
Sustainable Housing
The Happiness Advantage
Zero Waste and the Circular Economy
Energy and Climate Solutions
Going Local
Food Resilience
Green Infrastructure
Alternative Transportation
Turning Vision into Action