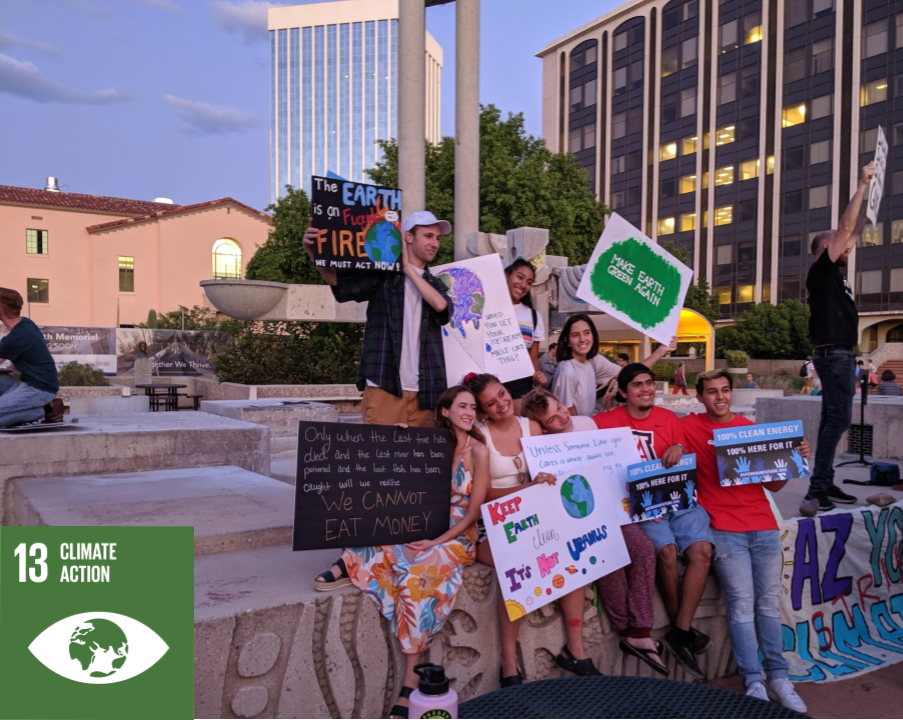 Climate change is a big problem. All the solutions we need to avert climate disaster already exist and are actionable. Yet decision makers are falling far short on implementation. How can we motivate them to respond in time? How do we empower ourselves and each other as community members and constituents? Where do we begin when there are so many large issues facing us at this time? This workshop can help.
After a brief review of climate challenges, we will explore key communication skills recommended by social psychologists for catalyzing real change. Our primary reference will be The Psychology of Climate Change Communication published by Columbia University. Then we will discuss the intersection of climate change with systemic inequity and racism, and offer you avenues for effective action that you can develop further at Tucson For the World on September 21st!
Tuesday, September 8, 2020 starting at 6pm MST.
Event recording:
https://youtu.be/m98sKuPw2dE
This session supports Sustainable Development Goal 13: Take urgent action to combat climate change and its impacts.