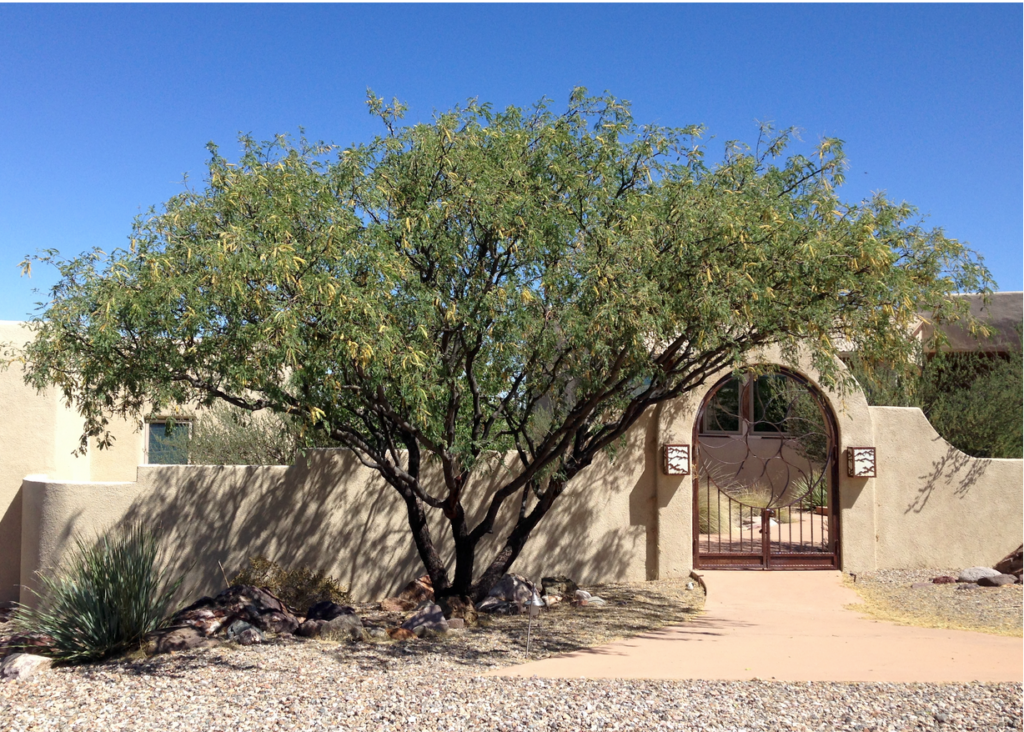 March 8, 2022 6:00 pm
YouTube link: https://youtu.be/zEcKUyBj2ig
The coolness of shade comforts us on a hot summer day. What if we could increase the shade tree canopy around our homes without substantially increasing our water bills? Tucson averages less than 6 percent tree canopy coverage, with some neighborhoods having 4 percent or less. Increasing the urban tree canopy has multiple benefits but requires more water at a time when potable water systems are stressed.
To increase tree canopy to 15 percent without substantially increasing potable water demand, we can plant more native Sonoran Desert trees and increase water harvesting.
Native trees are well-adapted to our heat and seasonal droughts. Planting these trees in appropriate locations and supporting them with harvested water can provide our homes and neighborhoods with shady, climate-resilient trees, while saving precious (and costly) drinking water.

Join Sustainable Tucson for our March virtual monthly meeting for an exploration of "Growing Native Desert Trees for Shade." Our speaker, Ann Audrey, will provide tips on the best native trees to plant, where and how to make optimum use of the rain we receive to help Tucson grow into a greener and cooler community, plus other tips on tree planting and care.

Speaker. Ann Audrey, MS Hydrology and Water Resources, is an environmental consultant working in urban tree management, rainwater harvesting, and sustainable design. Having completed a grant compiling recommended Native Trees, she is currently assisting in the drafting of an Urban Forest Action Plan for the City of Tucson.