Tuesday, March 14 @ 6:00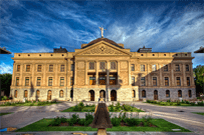 What's happening in our state Legislature to bills that impact environment, natural resources, and related issues? Join us at our next monthly meeting for answers to that question.
Our speaker will be State Senator Priya Sundareshan, who will give an overview of legislative activity (or lack of activity) on issues such as sustainability, environment, clean air, water, environmental justice, electrifying transportation options, and emissions reduction in the fight to control the climate crisis.
Senator Sundareshan represents Legislative District 18 and is also the Director of the Natural Resource Use and Management Clinic, James E Rogers College of Law at the University of Arizona. It will be valuable to hear the perspective of an environmental lawyer on the way our legislature is addressing issues of importance to our organization – and to the future of our state.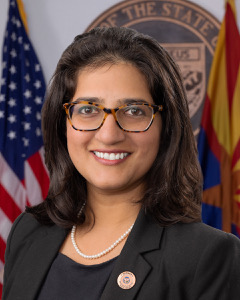 Speaker Bio: Priya Sundareshan was elected to the Arizona Senate in 2023 to represent LD 18 and currently sits on the Elections, Government, and Natural Resources/Energy/Water Committees. Born and raised in LD18, Priya loves Tucson and the opportunities she had for an excellent public education and exploring the outdoors. She teaches natural resources law at the University of Arizona, and previously advocated for sustainable resource management with the Environmental Defense Fund. As a voting rights advocate, Priya has led voter protection efforts and engagement on redistricting within the Arizona Democratic Party. Having studied engineering at MIT and law and natural resource economics at UA, she knows we need more science-based decision-making in politics, especially when it comes to preserving our
beautiful state for future generations. As a mother of two small children, Priya wants her children and all children to inherit a sustainable world and sustainable Arizona.