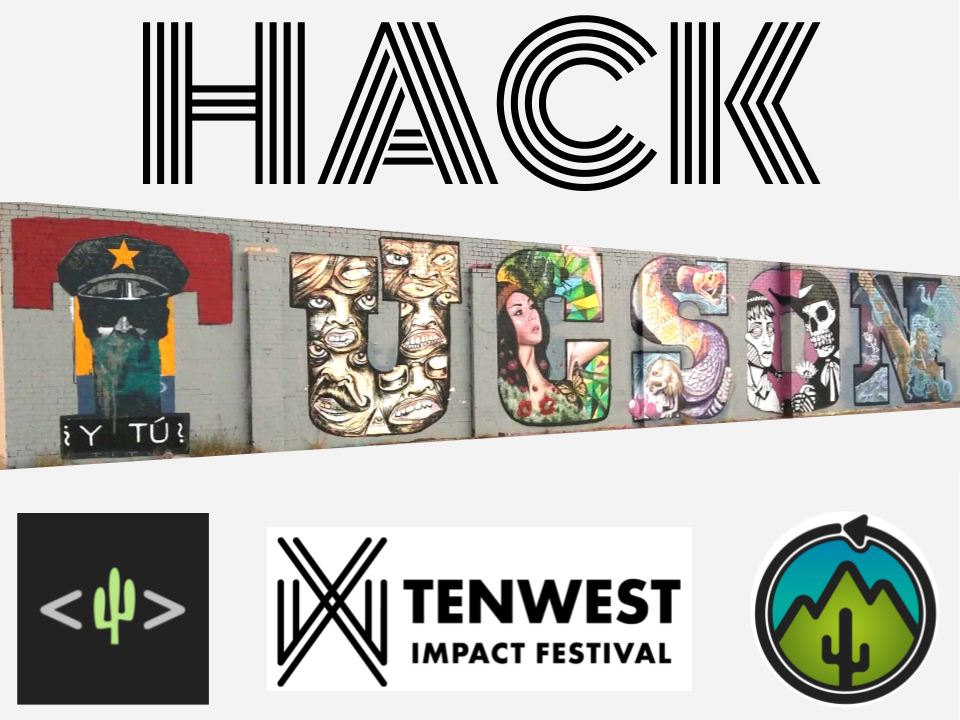 Tucson is a great place to live…But that doesn't mean we can't make it better!
Join Code for Tucson and Sustainable Tucson for the opening weekend of the TENWEST Impact Festival. Using the Sustainable Development Goals (https://www.un.org/sustainabledevelopment/) as a guide, teams of 2-6 civic-minded participants will work together over two days to develop concepts to make Tucson more livable, more sustainable, and more equitable. Projects can take any form: a technological solution, a business idea, or a political action. The best ideas can be developed as projects of Code for Tucson or Sustainable Tucson over the next year.
So, bring your ideas and your enthusiasm. We'll supply the space, support, and food.
Saturday and Sunday, October 12 & 13, 9am – 5pm