Tuesday, November 14, 6:00-7:30 pm
YouTube: https://youtu.be/uMunCVLcREg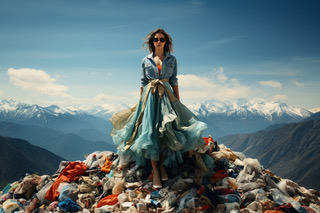 The fashion industry has been criticized for its environmentally damaging practices, reliance on exploitative labor conditions, and encouragement of overconsumption. For our next monthly meeting, our speaker, UA Professor Kathleen J. Kennedy will show that those negatives can and should be changed. In this presentation, she will explore how leaders in the fashion world can reimagine the industry to be more sustainable, equitable, and conscious of its impacts. She will discuss innovations in circularity, materials engineering, fabric sourcing, manufacturing processes, streamlining the supply chain, and building transparency between brands and consumers.

We will learn how policy changes and grassroots activism can motivate large-scale improvements, and we will leave with ideas and inspiration for how the fashion industry can transform itself into a force for good. By working together and centering sustainability, we can reform fashion to be beautiful, ethically produced, and much less wasteful of resources.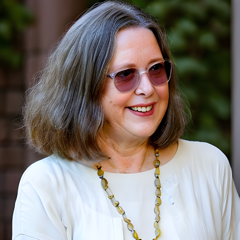 Our speaker, Kathleen J. Kennedy, Associate Professor of Practice, Norton School for Human Ecology at the University of Arizona, is an expert in retailing, consumer products, and business strategy. As a faculty member at the University of Arizona since 2017, she has focused her teaching on ethical, responsible, and sustainable practices in the fashion and retail sectors. Concurrently, Kathleen has been a postgraduate researcher at the Alliance Manchester Business School, where her research is focused on the impact of AI technologies on retailing and consumer buying decisions.
Prior to her academic career, Kathleen gained over 15 years of experience as an executive for major retailers and financial services companies. In these corporate roles, she spearheaded product development and sourcing initiatives, always emphasizing sustainability, social responsibility, and zero waste.

An advocate for reform in the fashion industry, Kathleen teaches about balancing profit and principles. She provides students and professionals with ideas and inspiration for transforming traditional business practices to be more equitable, eco-conscious, and human-centric. Kathleen is committed to research and education that can enable the retail and apparel sectors to become a driving force for good.