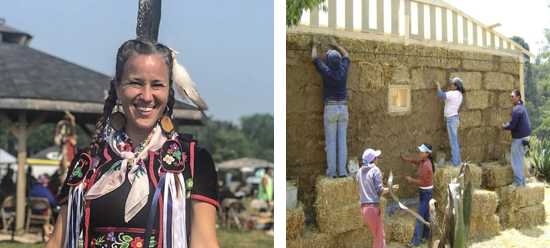 Tuesday, October 12, 6:00 pm
Youtube link: <https://youtu.be/MdwIBpmlCxQ>

Indigenous peoples have become frontline leaders in the push for climate justice and the building of regenerative futures. Simultaneously, more and more folks outside of the Indigenous community have been learning that Indigenous traditional governance, frameworks, values, and ecological practices have the capacity to offer insight to building these futures for us all.

At our next monthly meeting, PennElys Droz will explore the movement of Indigenous peoples to re-emerge our values and governance in regenerative nation-building, our work to achieve Land Back, and why this is relevant and impactful for our local, national, and global community. Please join us for this timely presentation, with ample time for questions and discussion.
Dr. PennElys Droz is an Anishinaabekwe mother of five, a Program Officer for the NDN Collective, and an active founding Board member of Sustainable Nations. She has worked for over 20 years in service of the re-development of ecologically, culturally, and economically thriving and resilient Indigenous Nations.