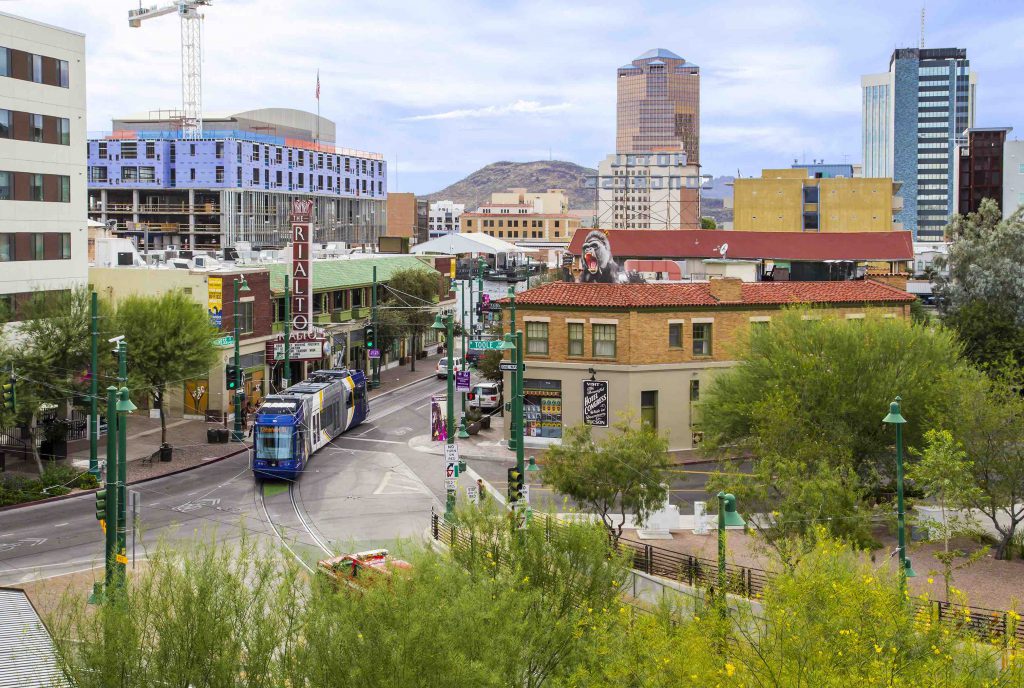 Tucson architect Bob Vint and local sustainable building advocate David Eisenberg will explore some of the local traditional designs, materials, and building systems, as well as current and future challenges and opportunities for our buildings here in the age of climate change. This will include a look at the form and performance of historic building approaches in the Southwest, problems with our existing housing stock, and some technical insights about building performance, material choices, climate impacts, and rehabilitation strategies.
Bob will draw on his extensive study of regional architecture and his work with traditional and some alternative building materials. David will weave his three decades of building experience, and his work with alternative building materials and systems, codes and standards, and building science into potential solutions to our challenges for both new and existing buildings.
Meet Our Speakers:
David Eisenberg co-founded and has led the Tucson-based nonprofit Development Center for Appropriate Technology (DCAT) since 1992. DCAT launched their program Building Sustainability into the Codes in 1995, seeking to create a sustainable context for building codes. David's wide-ranging building experience—from troubleshooting construction of the high-tech cover of Biosphere2, to conventional concrete, steel, masonry, wood, adobe, rammed earth, and straw bale construction—has grounded DCAT's codes and standards work in real-world building experience. He co-authored The Straw Bale House book, and has worked extensively on developing building codes for sustainable techniques and materials, including straw bale construction, cob, and tiny houses, among others. David served two terms on the U.S. Green Building Council (USGBC) Board of Directors where he founded and chaired USGBC's Code Committee for nine years. David now serves on the boards of Sustainable Tucson and the Tucson 2030 District.
Bob Vint is a native Arizonan, born at Ft. Huachuca. He has practiced architecture in Arizona, New Mexico, Texas and Massachusetts since 1986. After working with architectural firms in Boston and Tucson, Bob established his independent practice in 1993. Among his many projects are the preservation of the Mission San Xavier del Bac; design of the San Xavier Franciscan Friary and San Xavier Mission School; Linda Ronstadt's Tucson residence; the main entrance of the Arizona-Sonora Desert Museum in Pima County; and preservation of the Bisbee Central School. In addition to running an active architectural practice, Bob is an Assistant Professor of Practice in the School of Architecture at the University of Arizona in Tucson, where since 2011 he has taught the History & Theory of Urban Design. He also holds an annual seminar on Arid Region Urbanism, with field trips to relevant sites from Native American, Spanish, and Anglo cultures, including into the neighboring state of Sonora, Mexico.
Tuesday, March 9, 6:00-8:00 pm
See the meeting here.