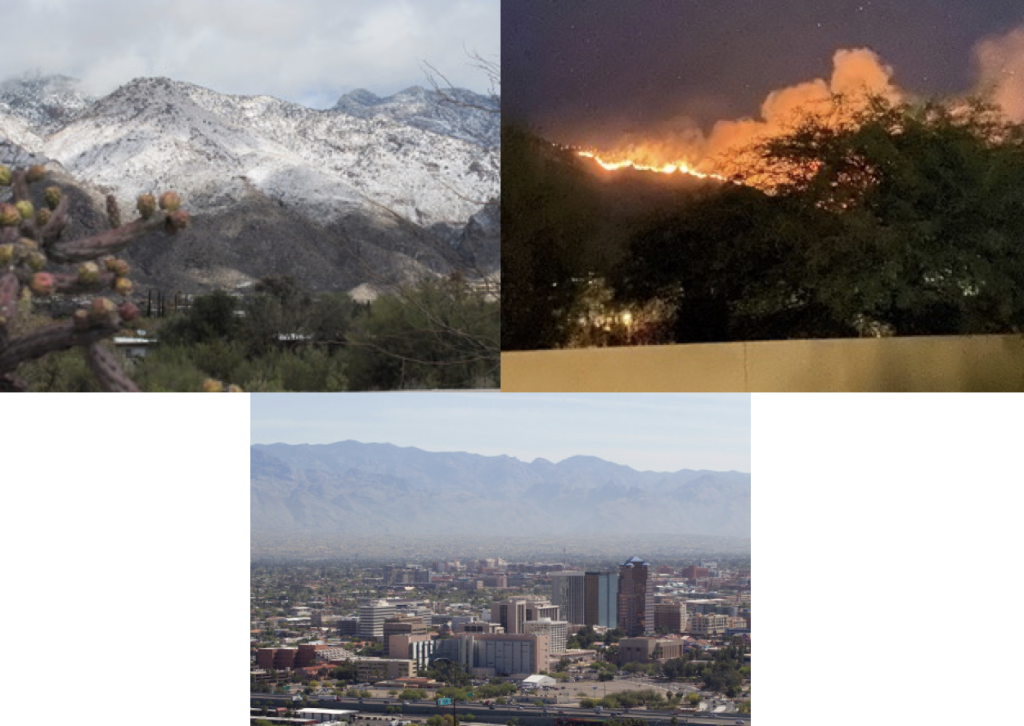 Extreme weather and Worsening Air Quality
Throughout this past year, while COVID-19 has kept us laser-focused on health — our own and that of friends, family, and everyone around us — at the same time we have seen and experienced dramatic weather extremes. Locally and around the country, we've had everything from devastating forest fires to snowstorms, from record-setting heat to record-setting hurricanes, drought and floods. Our local Bighorn Fire may not have been the worst, but the heavy smoke from the Bighorn was amplified by "imported" smoke coming from the fires in Southern California. Our triple-digit temperatures stretched into the fall, challenging flora and fauna alike. The consensus is that the intensity of these phenomena is heightened by climate change, with still more extremes in coming years.
So what kinds of effects can we expect to face, and how will we need to respond? Our February Monthly Meeting will explore these issues, focusing on "Climate Change Impacts on Health."
Our two presenters are Charles Geoffrion, currently the vice president of the Pima Country Board of Health, and Karen Wilhelmsen, with Pima County Department of Environmental Quality's Clean Air Program. Charles previously served as Associate Vice President for Research and Research Integrity Officer at UArizona. He also served as a board director for Allied BioScience, Inc. and helped develop a surface coating that reduces secondary infections in hospitals and is now EPA-approved for use in preventing the spread of SARS-CoV-2. He has lectured on climate issues and in particular the effects of global and regional warming on human and environmental health. Karen joined PDEQ in 1999 to provide environmental outreach and education. She is Community Education Manager for the department's Clean Air Program, providing your and adult education programs on air quality, alternate modes of transportation, and related environmental topics.
Join us for a timely discussion Tuesday, February 9, from 6:00-7:30 pm, at this Zoom link.