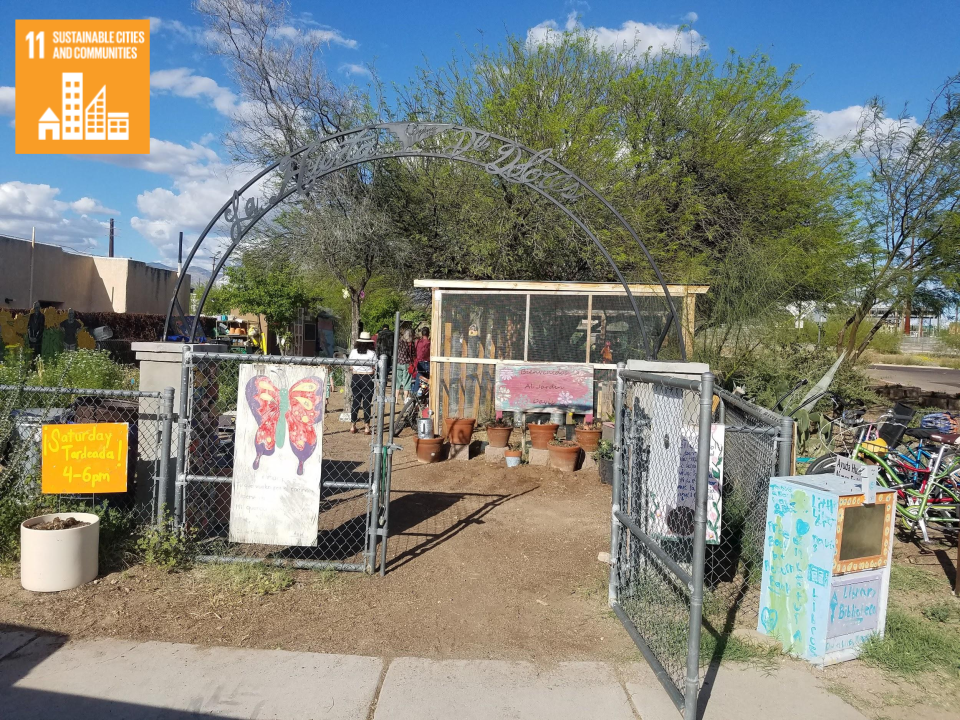 This Topical Issue Meeting has already happened, but you can find the recording on our YouTube channel.
The current pandemic is a bit like living in a Category 5 hurricane we didn't prepare for. It won't be the last emergency we face, and probably not the worst. According to Phoenix Mayor Kate Gallego – "You cannot anticipate everything that will happen and one crisis does not wait for the other one to finish."
Join us for "Strong Communities & Beautiful Neighborhoods", where we will explore some of the tools we have available to prepare for the next pandemic, the next local climate disruption. We need to prepare for the future we have already set in motion and explore ways we can use the tools at hand to build a more resilient Tucson and a sustainable future.
What sorts of tools? They include:
"Complete Streets" to transform our streets into living public spaces that connect people to places and to each other.
"Shade Tucson" to plant a million rain- and gray-watered trees.
"Neighbors Care Alliance" to build neighborhood support networks for the elderly.
Partnerships between schools and neighborhoods to create safe venues for experiential and service learning – and to connect students to their community.
Neighborhood and market gardens to provide fresh and delicious local food.
Distributed solar power to guarantee uninterruptible power for cooling and water.
"Strong Communities & Beautiful Neighborhoods" will feature a panel of community experts who will discuss some of the many ways we can employ these and other tools to create the beautiful, resilient, and sustainable community we want – and deserve – if we can come together to create it.
 
Join us to explore ways to create a sustainable and resilient Tucson built on strong communities and beautiful neighborhoods and get ready for the Tucson for the World workshop starting on August 24.
Tuesday, August 11th, at 6pm PDT/MST
https://meet.google.com/wmr-fjhx-fdo
This meeting supports Sustainable Development Goal 11: Make cities and human settlements inclusive, safe, resilient, and sustainable.