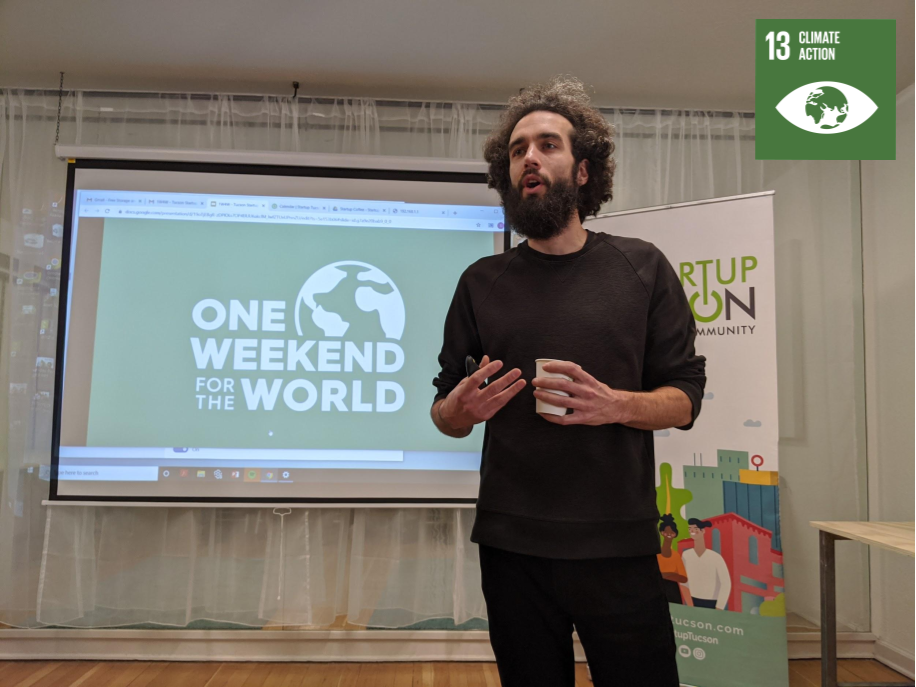 "A new bottom-up movement for inspiring massive action on sustainability issues at the individual and neighborhood level."
Join us this month to learn about One Weekend for the World – a new initiative from Shane Reiser, serial entrepreneur and former COO of Startup Weekend, in a special session about organizing for grassroots action.
The program will start with a recap of Hack Tucson, the design sprint for sustainability hosted by Sustainable Tucson and Code for Tucson as part of the 2019 TENWEST Impact Festival.
This program supports Sustainable Development Goal 13: Take urgent action to combat climate change and its impacts.
Tuesday, February 11, 2020
6:00-8:00pm
Tucson Ward 6 Office