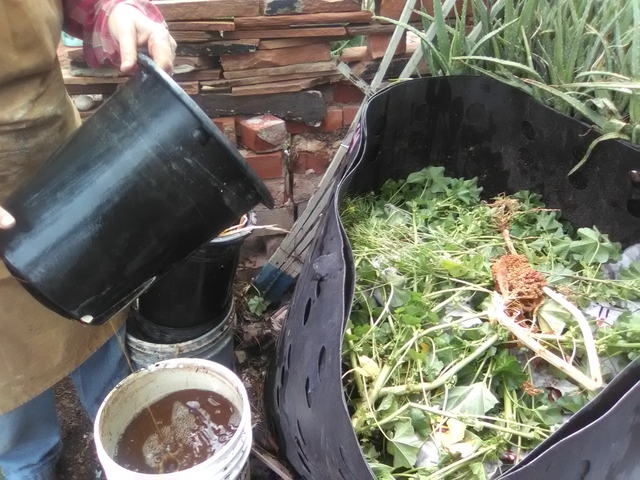 Join us Tuesday, November 8 at 6:00 PM, as we welcome our speaker, Joy Holdread, a local artist who specializes in desert
composting and water conservation. Joy will share techniques andtips on how to compost easily in the desert with a fewmodifications to traditional methods and commercial bins, to accommodate the desert's dryness as well as conserve water. Turn your yard, kitchen, and office waste into great growing soil without using extra potable water.
Our speaker: Joy L. Holdread grew up in a small town in Western Arizona next to an Indian reservation. Much of her art is inspired from visual memories of this unspoiled area which she explored during long hikes and family cookouts with a border collie, prospectors, and rock hounds. Joy received an A.F.A. degree from Arizona Western College, then studied fine and commercial art at Pima Community College and the University of Arizona. She lives in Tucson, where her activities have included coordinating art exhibits, teaching a business class for visual artists, artist in the schools, workshops, and private consultations. Currently Joy focuses her energies on sustainable projects in the desert, specializing in desert composting techniques and water conservation.