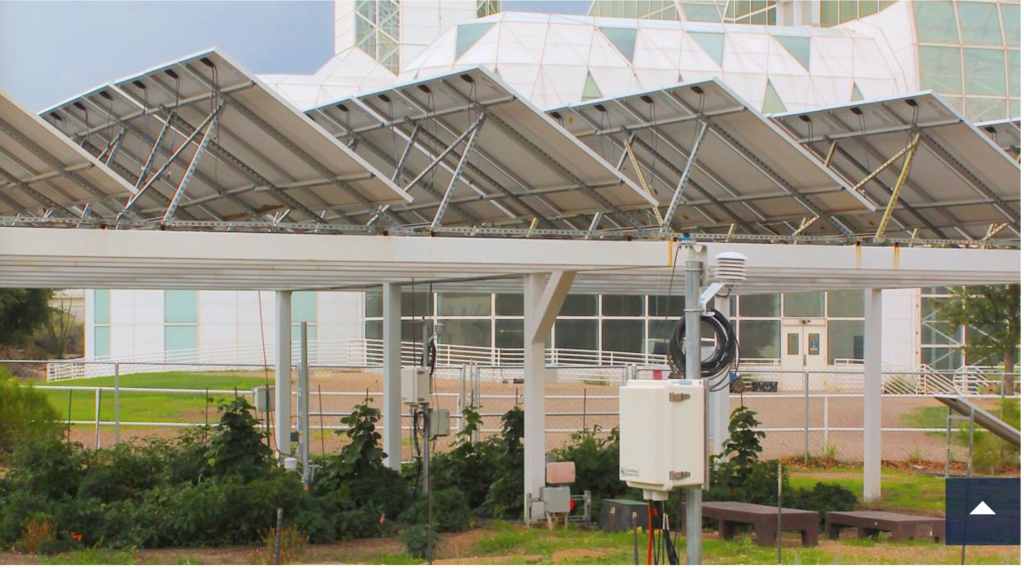 YouTube link – https://youtu.be/iE3UcxXh2SE
Exciting research has been going on for several years at Biosphere 2 and two schools in Tucson. UA Professor Greg Barron-Gafford has been leading teams studying what happens when vegetables are planted beneath raised solar panels. So far, the results show that this is a winning combination, productive for both the plants and the panels.
Join us on Tuesday, February 8, at 6:00 pm for our virtual Monthly Meeting. Prof. Barron-Gafford will give us an overview of Agrivoltaics: how it works and why it's a particularly suitable approach for Southern Arizona, and he'll update us on what developments we can expect to see resulting from the local projects.
Greg Barron-Gafford is a professor in the School of Geography, Development, and Environment, and is Associate Director of the Community and School Garden Program. He has been developing the field of agrivoltaics for the last 8 years, currently working not just in Southern Arizona but with researchers in Colorado and Oregon as well as in Africa and the Middle East