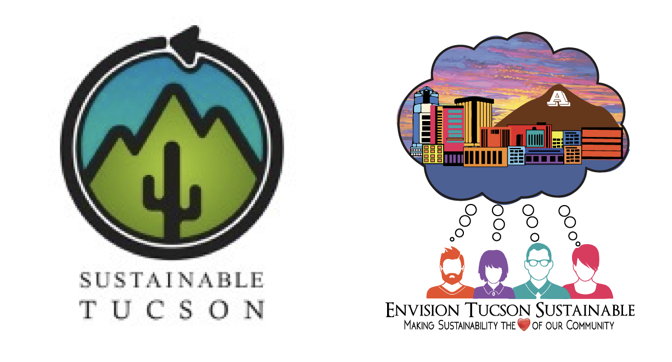 Sustainable Tucson has been working on a new initiative: ST2045 – Envisioning Our Sustainable Future. We held two visioning workshops this past Fall and will hold two more this Spring, for community members to work together to express their vision of the future we want for Tucson.
You are invited to be part of one of these workshops. Led by UA Professor Kathleen Kennedy, workshop participants will use a creative and stimulating collage process to create images of Tucson now and the Tucson they expect and want to see in 2045.
The next workshop will be from 10-noon on Saturday, March 25, details later.
Following the workshop, at a separate date, you'll also have the opportunity to be part of a "special interest group" to explore key visions further, focus on a specific issue of interest, and recommend first/next steps for action. The workshop results will also help Sustainable Tucson plan what to focus on next year, to help make our community's vision a reality.

We hope you can participate. If you'd like to be part of this new initiative, use the link below to register for the next workshops.

For more information, please contact Tres English tres@sustainabletucson.org